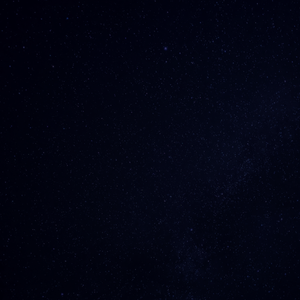 BIO
Beginning his career in 2008, Tyler wrote and performed with the South Carolina rock band, I Anthem. After releasing two EPs and an LP, the band had multiple songs break the Top 10 on Billboard's Rock Charts and music featured on MTV and NASCAR. In 2015, Edwards launched his solo career with a 6-song EP, "Too Young for Love" and relocated to Seattle, Washington. While there, Tyler cultivated a strong grass-roots by consistently touring and selling out some of Seattle's most notable venues (The Tractor Tavern, Barboza, The Royal Room) and sharing the stage with national touring artist such as Ian Noe, W​ill Hoge, Nicki Bluhm, and The Steel Wheels.​  
In 2017, Edwards released his crowd-funded debut full length album, "A Few Good Hearts." A career of independence and determination has crafted Tyler into a hardworking musician and genuine songwriter. On May 1st, 2020, during the Covid-19 pandemic, he released a self produced and recorded EP, "Sincerely, Montgomery." This release and following singles have helped solidify Edwards as an independent artist and songwriter. Tyler Edwards recently relocated outside of Nashville, Tennessee and released his sophomore album "A Falling Sky." "Edwards is an effective communicator. He never needs to yell to get our attention. More often than that, he nearly whispers/sings his lyrics. He writes and sings because he has something to say, rather than any overwhelming need to be seen and/or heard" - Curious for Music.
press reviews 
"Tyler Edwards conveys a stealth-like view in his moody melodies, breaching sensitive singer/songwriter fare with a reliable rock stance that recalls Jason Isbell, Ryan Adams and the Avetts in its unassuming honesty." 
Lee Zimmerman - PASTE MAGAZINE 
Tyler Edwards is an American singer-songwriter and musician with quite a nostalgic feel to his music, reminding me a little of Brian Fallon and Bruce Springsteen's music.  
Jane Hawkins, York Calling 
"Tyler Edwards clearly means every word and note."     
 Vents Magazine 
"Tyler Edwards makes the kind of music that is why we started this site. He's really talented and it comes through in both the melody and the vocal. He sings with emotion and conviction."    
EartotheGroundMusic.co 
"We are honored to have Tyler using Eastman guitars. The rich, full-bodied tones of our guitars pair perfectly with the deep songwriting and warm production of his records." 
Alex Lasner - EASTMAN GUITARS